Monique Johansson, Project Coordinator
monique.johansson@bth.se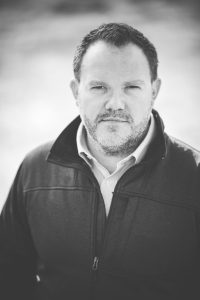 Prof. Dr. Tony Gorschek
tony.gorschek@bth.se
Prof. Dr. Tony Gorschek is a Professor of Software Engineering at Blekinge Institute of Technology – where he works as a research leader and scientist in close collaboration with industrial partners. Dr. Gorschek has over fifteen years industrial experience as a CTO, senior executive consultant and engineer. In addition he is a serial entrepreneur – with five startups in fields ranging from logistics to internet based services and database register optimisation. At present he works as a research leader and in several research projects developing scalable, efficient and effective solutions in the areas of Requirements Engineering, Product Management, Value based product development, and Real Agile™ and Lean product development and evolution. Dr. Gorschek leads the SERT profile (Software Engineering ReThought) – Swedens largest software engineering research initiative, developing the next generation of applied empirical research movements to meet the challenges of the next generation of software-intensive products and services.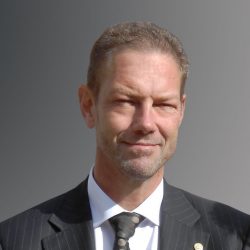 Dr. Anders Carlsson
anders.carlsson@bth.se
Dr. Anders Carlsson has over 30 years of experience in computer-, network-security and digital forensics.
He was educated and earned a degree as a Computer Engineer/Lieutenant-Commander specialist in the Submarines of the Royal Swedish Navy, where he worked for 25 years. Since 1999 he has been employed as a senior researcher by BTH, Blekinge Institute of Technology, where he is responsible for networks, network security, computer security and digital forensic at B.Sc. and M.Sc. levels.
He has also been involved in the EU project ISEC-I and ISEC-II during 2007–2013 to develop courses and to train law enforcement officers within EUROPOL and BKA (the Federal Police in Germany) in forensics. He was a project manager in BAITSE (Baltic Academic IT-Security Exchange) 2010–2013, a project aimed at exchanging knowledge and harmonizing IT security in academic institutions within Sweden, Latvia, Poland and Ukraine.
He continued this work as General Manager for the EU-TEMPUS IV funded project ENGENSEC (Educating Next Generation IT Security Experts) that ended in November 2017.
author of two books
Educating The Next Generation Msc In Cyber Security" ISBN: 978-91-7295-963-7
"Cyber Security for Next Generations Experts" ISBN 9 789172 959620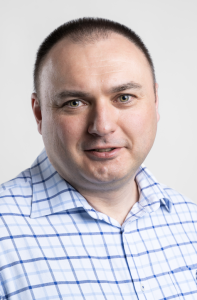 Dr. Dragos Ilie
dragos.ilie@bth.se
Dr. Dragos Ilie is an Assistant Professor in Telecommunication Systems at Blekinge Institute of Technology. His work involves research and teaching in security, computer networks and cloud-based systems. Dragos has seven years of experience from the telecommunications and software industry. He has taken on various roles such as software developer, tester, researcher and team leader for projects in Sweden, USA and India. Some highlighs of work done in these projects include development of firmware software for VPN systems certified for high-level security at national and EU level, design and development of appliances for automatic networking monitoring and data analysis for security and performance, as well as staff training. Dragos thrives when working with research, development and teaching at the intersection between security, software development, and networking.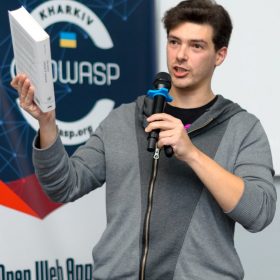 Dr. Alexander Adamov
oleksandr.adamov@bth.se
Dr. Alexander Adamov – is a Researcher at BTH with 15-year experience in the analysis of cyberattacks obtained during his work in the antivirus industry. Currently, he teaches cybersecurity at Kharkiv National University of Radio Electronics in Ukraine and conducts scientific research in the areas of malware analysis and cyber threats detection leveraging AI/ML. In 2014, he founded the research laboratory called NioGuard Security Lab. Alexander is a co-author of the EU Master's Program in Cyber Security developed within the ENGENSEC project guided by BTH. In cooperation with OSCE, he has given the training in Reverse Engineering of Cyberattacks to the Cyberpolice of Ukraine and cooperated with Europol in ransomware counteraction. Alexander has spoken at various security conferences and workshops such as Virus Bulletin Conference, Virus Analyst Summit, OpenStack Summit, OWASP, BSides, and UISGCON.

Dr Volodymyr Tkach
volodymyr.tkach@bth.se
Dr. Volodymyr Tkach is a Senior Lecturer at the Blekinge Institute of Technology. He is also an Associate Professor of Igor Sikorsky Kyiv Polytechnic Institute (Kyiv, Ukraine), Department of Information security. He's an experienced lecturer and scientist in cybersecurity passionate in anomalous user behavior analysis and prediction using machine learning tools and methods. I am also passionate about Big Data processing to gain new knowledge and unveil what was hidden! His work experience includes the Foundation for Support of Reforms in Ukraine Project office involvement as a Senior Project Manager in cybersecurity to perform the methodological support of the National Bank of Ukraine, Department of Security. He has a Ph.D. degree in a field of applied mathematics.
Dr. Oleksii Baranovskyi
oleksii.baranovskyi@bth.se
Dr. Oleksii Baranovskyi is a Senior Lecturer at the Blekinge Institute of Technology. He is an experienced cybersecurity expert with a demonstrated history of working in the academic as well as enterprise. He starts his career almost fifteen years ago in a software development company as a security analyst, proceeds with banking and financial industry as CISO, continued in a professional cybersecurity services company and academic institutions. Oleksii specializes in penetration tests, computer forensic, incident response, and technical audits. Dr. Baranovskyi took part in forensic investigations of nation-level APT attacks during several years as a subject matter expert. He obtained a Ph.D. degree in Information Technology and different recognized international cybersecurity certifications: CISSP, CISM, CEH, CHFI, etc.
Dr. Victor R. Kebande is an Associate Senior Lecturer in IT Security at BTH, Blekinge Institute of Technology. His main tasks are focused on teaching, research in information security and consultancy in digital forensics research. He has a PhD in Computer Science (Information and Computer Security Architectures and Digital Forensics). Victor was previously involved in a number of projects at Internet of Things and People Center at Malmö university, Sweden and Luleå Tekniska Universitet, Sweden as part of post-doctoral research that focused on strengthening systems through attack detection. His research interests include cyber, information security and digital forensics in the IoT, the IoT security, digital forensics-incident response, cyber-physical system protection, critical infrastructure protection, cloud computing security, computer systems, distributed system security where he has participated in many international conferences and workshops on the same. I am always eager to discover and share something new while factoring novelty in that discourse and as such, teaching, research supervision in IT security and application of the outcome is always a goal I am driven by.
Dr. Jianguo Ding is a Senior Lecturer (Docent) at the Department of Computer Science, Blekinge Institute of Technology, Sweden. From 2013 to 2021, he was a Senior Lecturer (Docent from 2019) at the School of Informatics, University of Skövde, Sweden. He has led several research projects, such as ELVIRA: Threat modeling and resilience of critical infrastructures (supported by EU-ISF: Internal Security Fund, 2017-2020), Blockchain based Production and Distribution Controls of Smart Grids (supported by Energiforsk, 2021-2022), CPS-based resilience for critical infrastructure protection (supported by Vonnova, 2020-2021), etc. His research interests include cybersecurity, critical infrastructure protection, intelligent technologies, blockchain, distributed systems management and control, and serious games. He is a senior member of IEEE (SM'11) and a senior member of ACM (SM'20).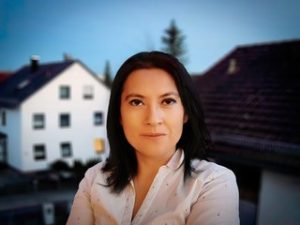 Fabiola performs as Senior Key Expert for secure agile development and DevOps in Siemens Cybersecurity & Trust. She enables agile teams to implement security techniques in continuous workflows. As a Ph.D. candidate at the Techincal University of Munich, she aims to adapt security compliance requirements to agile methods. She is an active member of the empiRE research group, publishing together with the BTH Sweden, ISCTE Portugal, and USFQ Ecuador.
She has +15 years of experience with security in software systems, supporting companies across different industries. She has taught several academic courses as well as inter-disciplinary workshops, Her working experience includes a CISO Role in the banking industry, as well as a Lead Consultant role for a Big 4 Firm. She obtained a Master of Science title from the TUM, while is certified as CISA, CISM by ISACA. 
She is a passionate learner, creative thinker, and a native problem solver.
Davide is an Assistant Professor for Software Engineering at the Blekinge Institute of Technology.
His focus is on Empirical Software Engineering and interdisciplinary research. During his Ph.D. he worked together with industry to evaluate and improve agile software development methodologies, such as unit testing and test-driven development. In his post-doc, he worked with prof. Walid Maalej in the area of data-driven Requirements Engineering. He regularly publishes in various software engineering venues and occupy several positions in venues of the empirical software and requirements engineering communities.

He is a member of the ACM and the IEEE Computer societies.
Michael Felderer is a professor at the Department of Computer Science at the University of Innsbruck, Austria and a guest professor at the Department of Software Engineering at the Blekinge Institute of Technology, Sweden.

His fields of expertise and interest include software quality and testing, software security as well as the interplay of software engineering and AI. Michael Felderer co-authored more than 150 publications, and received 12 best paper awards. His research has a strong empirical focus also using methods of data science and is directed towards the development and evaluation of efficient and effective methods to improve the quality and value of industrial software systems and processes in close collaboration with companies. Michael Felderer himself has more than 15 years of industrial experience as a senior executive consultant, project manager, and software engineer. He is an internationally recognized member of the software engineering research community and recognized by the Journal of Systems and Software (JSS) as one of the twenty most active established Software Engineering researchers world-wide in the period 2013 to 2020.

Michael Felderer is also an experienced educator and has taught more than 30 different courses, holds an additional teacher training degree and is involved in the development of new E-Learning concepts.
Emil finished his doctoral studies at Chalmers 2015 where he studied under Professor Robert Feldt in the area of Software Engineering with focus on automated software testing and Visual GUI Testing (VGT). VGT was founded by Emil and Robert and concerns image recognition-based automated testing through a system's graphical user interface. The technique has grown in industrial use and has become the foundation for new, mor advanced, test techniques such as Augmented Exploratory testing that combines VGT with machine learning for more efficient manual exploratory testing as well as automated regression testing of system- and acceptancetests.
Emil has many times presented at both Swedish and International conferences in the area of testing and have several times also been a presenter at Swedish industrial conferences for SAST, NFI and Swedsoft. These presentations have been linked to his research that has been conducted with a flora of companies, from application developers such as Spotify to safety-critical systems developers like Saab and Siemens Medical.
Emil is also, since 2015, the CEO for a company that delivers GUI-based testing services and technical solutions for academia to use to advance state-of-practice and state-of-art in automated GUI testing.
Franz Zieris is an Associate Senior Lecturer for Software Engineering at Blekinge Institute of Technology.
He has been conducting empirical research with industry partners for over 10 years, focusing on agile software development methodologies and distributed software development. His work experience also includes software architect and business analyst roles in IT consulting. He has taught several academic courses on topics including software engineering, web development, software development processes, and empirical research methods.
Oleksandr Kosenkov works as a researcher in the field of requirements engineering at the Research Institute of the Free State of Bavaria for software-intensive systems (fortiss GmbH). His main research focus is on the requirements engineering for regulatory compliance of software systems. His previous work experience includes process and requirements management work in an international manufacturing company and a pre-sales security engineer position in a systems integration company. His current research interests are primarily determined by two master's degrees (Master of Laws and Master of Engineering) and are mainly focused on various aspects of the intersection between software engineering and law across multiple domains.